The story of a self-development where Leonardo DiCaprio plays a role.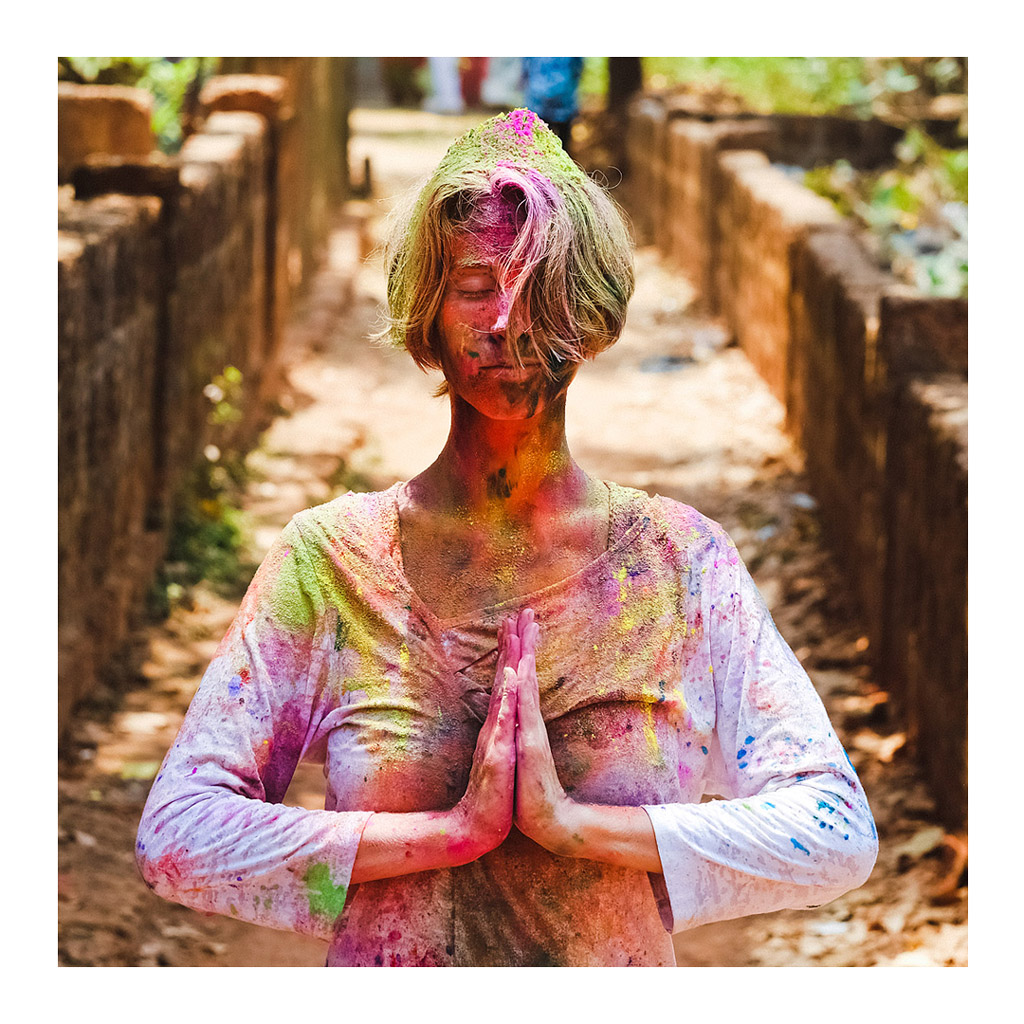 Once upon a time when the Iron Curtain was up and the citizens of the USSR couldn't freely cross the borders, my uncle was a sailor. After one of his travels, he brought a gift for my mom. It was a big makeup palette which had different colors of eyeshadow, several shades of blush, and a set of lipstick. Whenever I got to have the palette in my hands, there appeared different patterns and pictures on my face. That's how a dream was born.
Time went by, I graduated from an Art school and got into the University. At first, I chose to study programming, but switched to architecture in a year. I ended up doing graphic design and then working remotely as a 2D artist for computer games. That's when I saw it, The Palette of eyeshadow with 198 colors. My past got back to me and my life was never the same again.
I started with artistic projects and quickly realized I wanted makeup to take a large role in my life. That's why I invested in myself to finish professional makeup courses in the Styling School of Maria Lipatnikova and for some time worked locally. Siberia may not have bears walking on the streets anymore, but as a makeup artist you are limited to working for weddings and the beaty industry. That's where Leonardo DiCaprio comes on stage.
I questioned myself a lot on where to go with my new profession before I saw the interview of Leonardo DiCaprio for The Ellen Show. Check it out Leo's bad luck. He talked about at the moment his latest movie "The Revenant" and that he had to work with makeup artist for 4-5 hours on a daily basis. That's was it, I knew what to do next.
I applied for the Institut Technique du Maquillage in Paris to learn prosthetics and special effect makeup. And after a year I moved to Berlin to get my professional experiences in preparation for the next step. I found I was more artistically fulfilled working for commercial and fashion projects and determined to make this my career.
That is the story is about one little girl who carried a dream from her childhood and turned it into her profession and about Leonardo DiCaprio of course.